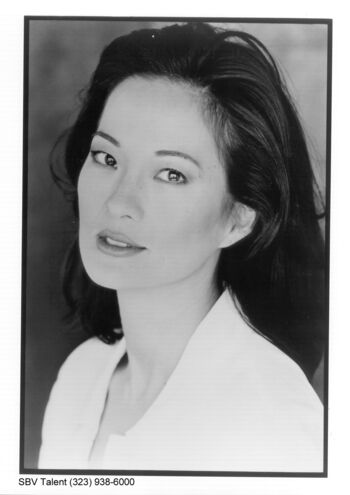 Rosalind Chao is a Chinese-American actress best known for her portrayal of South Korean refugee Soon-Lee Klinger on "M*A*S*H*," a role she continued into the spin-off, "After-M*A*S*H*," and the recurring character of Keiko O'Brien on "Star Trek: The Next Generation" and "Star Trek: Deep Space Nine."
Born in Los Angeles, California on September 23, 1957, Chao is a second-generation Chinese American. Her parents ran a successful Chinese American pancake restaurant across the street from Disneyland, where Chao later worked as an international tour guide. Her parents encouraged her to pursue acting, and at the age of five, Chao was in a California-based Peking opera traveling company. During the summers while attending Marywood, an all-girl school,, Chao took acting classes in Taiwan, later performed in television commercials and guest starring on television during her teenage years. Her first acting role was in the CBS sitcom "Here's Lucy," but she was first noticed in the short-lived CBS comedy, "Anna and the King," in 1972.
A graduate of Pomona College in 1978, she was working at Disneyland when she met actor Simon Templeman, who she later married. Their wedding reception was at the Disneyland Hotel. Today, they have two children.
Dropping out of acting, Chao enrolled in the communications department at the University of Southern California where she earned her degree in journalism. After spending a year as a radio newswriting intern at radio station KNX in Hollywood, she soon returned to acting. Producer Burt Metcalfe, remembering her from "Anna and the King," cast her on "MASH" as Soon-Lee, a South Korean refugee, a role which lead to greater film success. In addition to "MASH," Chao also appeared in the TV shows "The Hardy Boys/Nancy Drew Mysteries," "Kojak," "The Incredible Hulk," "The Amazing Spiderman," "Diff'rent Strokes ," "The A-Team," "Miami Vice" and the movies, "Twirl" with Erin Moran and Lisa Whelchel, "Mysterious Island of Beautiful Women" and The Harlem Globetrotters on Gilligan's Island.
In 1991, Chao was originally considered for the part of Enterprise security chief Tasha Yar in a preliminary casting memo for "Star Trek: The Next Generation," a role that later went to actress Denise Crosby, but a few years later, she recieved the role of Japanese exo-botanist Keiko O'Brien , a recurring role that continued over into "Star Trek: Deep Space Nine." Her later movie appearances include roles in "Memoirs of an Invisible Man," "The Joy Luck Club ," "North," "What Dreams May Come," "I Am Sam," "Freaky Friday" with Lindsay Lohan and "Just like Heaven" with Reese Witherspoon.
---
Community content is available under
CC-BY-SA
unless otherwise noted.