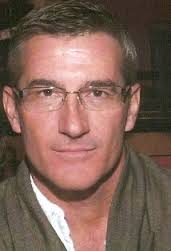 Rodney "Rod" Amateau was an American screenwriter, film and television director. He was born December 20, 1923 in New York City and started out as a radio writer, later beginning his film career as a second-unit director before getting a chance to direct his own features in the early 1950s with movies such as "Bushwhackers," "Monsoon" and "Hook, Line and Sinker." Not meeting with much success, he soon turned to directing TV series, which he did for many years before returning to film directing in the 1970s. Among the TV shows that he directed were "The Dennis Day Show," "The Many Loves of Dobie Gillis" with Dwayne Hickman and Bob Denver, "The Bob Cummings Show," "The New Phil Silvers Show" and "The Dukes Of Hazzard," in which he briefly appeared on camera in a role. He also produced and directed a pilot for a sitcom called "Zelda," which was going to be a spin-off for actress Sheila James based on her character from "The Many Loves of Dobie Gillis." He was also a producer of TV shows such as "My Mother the Car" and "Supertrain' and wrote the story for the 1988 film, "Sunset." His later films met with more financial success, being mostly soft-core "T&A" romps and unfunny sex comedies. He infamously directed, produced, and co-wrote the critically-panned 1987 film "The Garbage Pail Kids Movie." He was married a few times; from 1959 to 1962, he was married to Sandra Burns, the daughter of George Burns and Gracie Allen. He passed away from a massive cerebral hemorrhage in Los Angeles, California on June 29, 2003, survived by his fourth wife, Charlene Amateau.
Community content is available under
CC-BY-SA
unless otherwise noted.