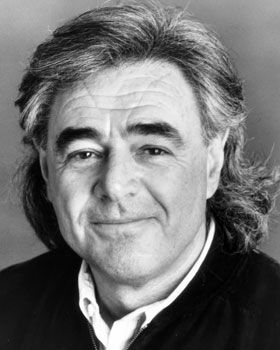 Born April 24, 1930 in New York City, Richard Donner is an American film director, comic book writer and film producer. Born Richard Donald Schwartzberg, he was one of two children of Jewish parents. His father, Fred Schwartzberg, owned a small furniture manufacturing business. Donner started in entertainment with hopes of becoming an actor, but he instead became involved in creating commercials and small business films, later moving into television in the late 1950s, directing episodes of "The Loretta Young Show," "Route 66," "Wagon Train," "The Rifleman," "Wanted: Dead or Alive," "The Twilight Zone," Gilligan's Island, "Perry Mason," "Get Smart," "The Fugitive" and "Have Gun Will Travel."
Donner eventually went on to directing movies, his first feature film was "X-15" in 1961 with Charles Bronson and Mary Tyler Moore. Seven years later, however, he directed "Salt and Pepper" with Sammy Davis Jr. and Peter Lawford, but his break-through film was "The Omen" in 1976, now known as one of the most popular horror movies of all time. However, Donner received further accolades for directing "Superman: The Movie" in 1978. Starring Christopher Reeve, Margot Kidder, Marlon Brando and Gene Hackman, the movie was a vast commercial success for being treated straight rather than in the campy theme of the "Batman" TV series, inspiring later directors such as Tim Burton ("Batman"), Brian Singer ("X-Men") and Sam Raimi ("Spider-Man").
Despite the huge success of "Superman: the Movie," Donner's career was mixed with successes, such as "The Goonies," "Lethal Weapon" and "Scrooged," and failures, which included "The Toy," "Inside Moves" and "Radio Flyer." In 2000, he received the President's Award from the Academy of Science Fiction, Fantasy & Horror Films. He was also nominated for Best Director in 1978 for Superman. Film historian Michael Barson called Richard Donner "one of Hollywood's most reliable makers of action blockbusters."
In October 2006, Donner, comic book writer Geoff Johns and artist Adam Kubert became the new creative team on Action Comics at DC Comics, one of two titles at the time featuring Superman. Together, Johns and Donner collaborated on the stories Last Son and Escape from Bizarro World, both of which have been released in collected book form.
On November 10, 2010, Donner's authorized biography You're the Director... You Figure It Out: The Life and Films of Richard Donner by James Christie was published by BearManor Media and included a foreword by actor Mel Gibson from "Lethal Weapon." The Directors Guild of America called the book "a compelling study of an ebullient, ballsy risk-taker who was a director even before he was aware of it" that "ably captures Donner's joy in doing a job he loves."
---
Community content is available under
CC-BY-SA
unless otherwise noted.