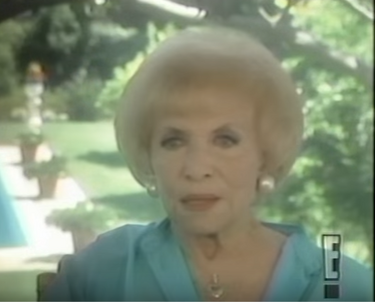 Known as the wife of actor Jim Backus, Henny Backus was born Henrietta Kaye in Philadelphia, Pennsylvania on March 21, 1911. She moved to Manhattan where she studied acting and sculpture at Cooper Union, later getting her start in the theatre and appeared in Broadway musicals during the 1930s. Working as Henriette Kaye, she was a member of the Federal Theatre Project and appeared in Orson Welles's Horse Eats Hat in 1936, a surrealistic farce that co-starring Welles, Joseph Cotten, Hiram Sherman and Arlene Francis. Her first husband, Nat Karson, designed the sets and costumes.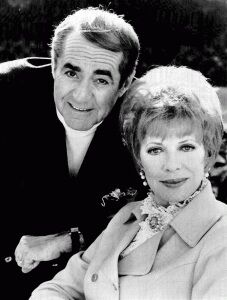 While starring in the 1960s television series, "Blondie," Henny met and later married actor Jim Backus, later appearing with him on "Gilligan's Island" and again years later in a Season 5 episode of "The Love Boat." She also became close friends with Natalie Schafer, the actress who played Jim's wife on the show. Her other film projects include "Blackboard Jungle" with Glenn Ford, "Meet Me In Vegas," "The Great Man," "Holiday For Lovers," and "Hello Down There" with her husband, Tony Randall and Janet Leigh. Her TV series appearances include "Blondie," "The Jim Backus Show" and "Emergency."
Henny and Jim Backus also co-wrote several humorous books, including What Are You Doing After the Orgy? in 1962, Only When I Laugh in 1965, Backus Strikes Back in 1984 and Forgive Us Our Digressions in 1988. She wrote Care for the Caretaker in 1999, documenting her husband's battle with Parkinson's Disease and offering practical solutions for those facing such dilemmas.
Sadly, Henny lost Jim Backus in July 1989 from complications of pneumonia. Following a series of strokes, Henny passed away herself on December 9, 2004 at the age of 93. She was buried next to her husband in Westwood Village Memorial Park Cemetery in Los Angeles.
Community content is available under
CC-BY-SA
unless otherwise noted.