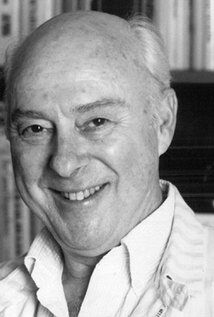 Born February 23, 1923 New York City, Harold "Hal" Cooper was an American television director and executive producer who work focused almost entirely on television comedies. raised in the Bronx, he became part of the acting troupe on the children's radio show, "Rainbow House," at the age of nine and learned about directing from the show's producer and director, Bob Emery. In 1936, Emery chose Cooper to cover his duties during an illness, resulting in Cooper directing his first live broadcast at the age of 13.
In 1940, Cooper attended the University of Michigan, while working at Radio Station WXYZ in Detroit, doing episodes of "The Lone Ranger." He met his first wife, Pat Meikle, in college, and they married in 1944. He left college to serve as a lieutenant (junior grade) in the U.S. Naval Reserve during World War II and served in the Pacific Theater of Operations. He finished his schooling after the war and graduated with a B.A. in 1946.
Cooper started his TV career on live daytime children's series "Your Television Babysitter" written by his wife for the DuMont Network. He also directed its spin-off, "The Magic Cottage." From 1950 to 1957, he directed and produced a number of daytime soap operas, including "Search for Tomorrow" and "Kitty Foyle," later moving to Los Angeles, California in 1958, where he started directing network television sitcoms in 1962, such "The Dick Van Dyke Show," "Death Valley Days," "Gilligan's Island," "I Dream of Jeannie," "Mayberry RFD," "That Girl," "The Courtship of Eddie's Father," "The Odd Couple," "The Brady Bunch," "Maude," "Gimme a Break!," "Empty Nest" and "Dear John," the latter three series for which he also served as an executive producer. Retiring in 1996, Cooper's final screen credit as director was an episode of the short-lived TV series, "Something So Right" with Jere Burns. During his career, Cooper won two Emmy Award nominations as well as three nominations from the Directors Guild of America Awards.
Considered a pioneer of the Golden Age of Television, Cooper passed away from heart failure at the age of 91 in his Beverly Hills home on April 11, 2014. He is survived by two daughters, a son and a grandson.
Community content is available under
CC-BY-SA
unless otherwise noted.