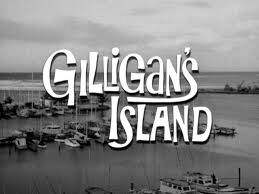 The Diamond Bandits are a gang of jewel thieves who once hid out on the Island. Known only as Artie, Lou, Sid and Gus, they stole a valuable diamond on April 10, 1906 and hid out on the island from the authorities for a few weeks along with a pet parrot named Sam, who picked up enough words and sentences from their conversations to repeat them for years afterward. Sam even managed to mimic both Artie and Lou's voices, which may be the reason why he was left behind to "tell" the castaways his story sixty years later.
Artie and Lou's voices as through the parrot were supplied by character and voice actors Herb Vigran and Mel Blanc.
---
Community content is available under
CC-BY-SA
unless otherwise noted.