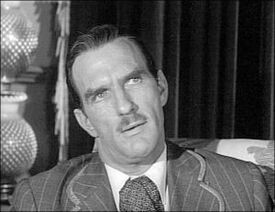 Charles David Tannen was an American actor, writer and producer. The son of Vaudevillian Julius Tannen and the brother of actor William Tannen, he appeared in numerous movies, mostly uncredited, and TV shows, often as reporters, photographers or stage managers. He was born on October 22, 1915 in New York City, New York, USA as Charles David Tannen. A general purpose actor who worked primarily at 20th Century Fox, he had bit parts in movies, such as "Gentlemen Prefer Blondes" and "There's No Business Like Show Business," both with Marilyn Monroe in 1953, also appearing in "The Grapes of Wrath," 'Drums Along the Mohawk" and "Voyage to the Bottom of the Sea." Director Preston Sturges praised Tannen for his acting, saying, "If you have a middle-aged character part, either Gentile or Jewish, either comic or dramatic, I urge you to give it to Tannen, and I guarantee that you will be enchanted by his authority, his unction, his voice, his theatrical resource, and his profound ability." He als0 appeared on "Bonanza," "The Rifleman," "Gunsmoke," "Perry Mason," "Lassie," "The Twilight Zone" and "Rawhide."
As a writer, Tannen wrote episodes for "Petticoat Junction," "I Dream Of Jeannie," "Gilligan's Island," "The Brady Bunch," "All In The Family" and "Maude." He passed away on December 28, 1980 in San Bernardino, California.
---
Community content is available under
CC-BY-SA
unless otherwise noted.