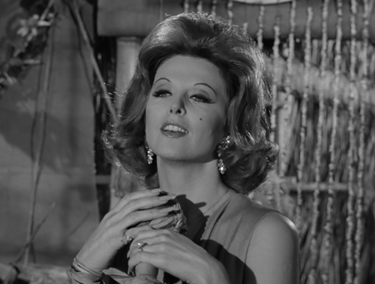 Alouette is a popular French-Canadian children's song about plucking the feathers from a lark, in retribution for being woken up by its song. The song was first published in "A Pocket Song Book" in 1879 for the Use of Students and Graduates of McGill College Although it is sung in French, it's origin is considered French-Canadian, used to time the owing of fur trappers paddling up and down rivers, but it has passed on to other countries and languages. It became famous as a song that American doughboys and other Allied soldiers learned the song while serving in France during World War I, later taking it home with them and passing it on to their children and grandchildren as a "genuine" French song. Today, the song is used to teach the French language around the world. Ginger sings it as a very slow love song in a recreation of the Tour Dargent in order to mend the feeling of Mr. Howell and Mrs. Howell.
---
Community content is available under
CC-BY-SA
unless otherwise noted.